Synopsis:
What do you do when your soul mate marries your best friend?
If you're Kate Evans, you keep your friend Rachel, bond with her kids, and bury your feelings for her husband. The fact that Shane's in the military and away for long periods helps—but when tragedy strikes, everything changes.
After Rachel, pregnant with her fourth child, dies in a car accident and the baby miraculously survives, Kate upends her entire life to share parenting duties. Then on the first anniversary of Rachel's death, Kate and Shane take comfort in each other in a night that they both soon regret.
Shane's been angry for a year, and now he feels guilty too—for sleeping with his wife's best friend and liking it… liking her. Kate's ability to read him like a book may have once sent Shane running, but their lives are forever entwined and they are growing closer.
Now with Shane deployed for seven months, Kate is on her own and struggling with being a single parent. Shane is loving and supportive from thousands of miles away, but his homecoming brings a betrayal Kate never saw coming. So Kate's only choice is to fight for the future she deserves—with or without Shane…
Review:
OH MY FUCKING GOD! ALL THOSE FEELINGS!
THIS BOOK! THIS MOTHERFUCKING BOOK!!!
They were fucking fire together and I loved the burn!
After tragedy strikes and Kate's best friend and Shane's wife loses her life, Kate steps up and takes care of Rachel and Shane's children while he is overseas. Kate absolutely loves her little monsters and feels nothing but joy taking care of them. It's been a year since Rachel's passing and Shane is still mourning her. One night, Kate and Shane end up together, seeking comfort in each other and then….BOOM! Shane is an absolute asshole to Kate about that night and I swear, I wanted to slap the man with a bat.
"I don't know what I'm doing, Kate," I said softly, searching her eyes. "But I know that I want you. Help me."
"I've been helping you since we were kids, Shane," she replied, with a weary shrug. "I just don't think I have anything left." 
I've always had a thing for a cold, heartless hero but I swear to you, I wanted to choke Shane for a hot minute. He's the hero I LOVED to hate and then I fell fucking hard.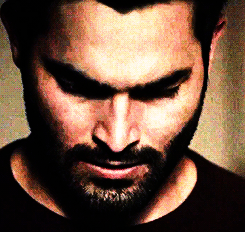 Kate, oh sweet, gorgeous, Kate Evans. I felt everything for her. Her pain. Her joy. Her heart. I loved Kate instantly and felt for her deeply. Every harsh word and look from Shane broke my heart but I was blown away by Kate's strength. She was the absolute heroine. Strong yet vulnerable. Sassy and funny. I loved how she evolved and only got stronger as a person.

This is my first book by Nicole Jacquelyn and it certainly will not be my last! Nicole captured my heart from the first page. Unbreak My Heart was full of pain, love and angst and I LOVED IT!